In this post, I write a few words to share my personal thoughts and feelings about a cultural outing: a psycho cafe I assisted. The topic of the day was Psychotherapy and personal development: which difference?.
Pieces of information about the psycho cafe

| | |
| --- | --- |
| Topic | Psychotherapy and personal development: which difference? |
| Place | The "Les Coulondrines" restaurant at Saint Gély du Fesc |
| Date and time | Thursday, April 25, 2013 from 18 h 30 to 20 h |
| Animation | Françoise Mariotti |
| Setting | The psycho cafe is a cafe of discussion in the form of a lecture-debate, organised by the PSYC & GENRE association, created by Françoise Mariotti. |
| Keywords | cafe, personal development, escapade, psychotherapy |
Here is how will be my post:
Psychotherapy and personal development: which difference?
1. The context and course of the day
I decided to spend that afternoon in the region of Montpellier. Arrived on the place a 15 h 30, I saw the place of the restaurant where will hold the psycho café; charmed by the surroundings, I took some photos 🙂
Then I chose to walk in Saint Gély du Fesc (town hall, garden, esplanade). At the town hall, were kindly provided me: the plan of the city and two booklets, with one about the "Pic Saint-Loup" [I am keen on hiking ;-)]. I also took care to take my diary and my personal notebook with me.
I saunted in the center where I took several series of photos, then I sat on a bench in the esplanade (I had 2 hours and a half driving in the body). Beethoven and Harmonia Terra were with me. I then came back to the restaurant at 18 h 15.
I went to that café for two main reasons:
the topic : psychotherapy and personal development: which difference?
the personal need to only listen to others talking (their voice) – without necessarily talking myself so.
2. My personal thoughts
Four questions asked by Françoise Mariotti on her Facebook page to start reflexion:
The same therapists sometimes deal with two fields with the same theoretical approaches. So how to differentiate the two fields, and why is it important?
For me, the major difference that comes immediately to mind is suffering, pain. A psychotherapy is advised when you hurts (expression of a deep pain).
You can not perform a personal development in case of suffering if you did not follow a psychotherapy before. Otherwise, not only is there a severe risk of failure but also a sharp danger for the health of the person.
A symbolic image passes through my head: a caterpillar that will turn into a butterfly. It is a "natural molt".
With the rise of personal development, would it be advisable to think about the human kind and society we want?
Matter of defining what a person is supposed to be…
Development of a person with respect to a group of people. How does this person want to live (question of directionality of his life).
Are there any risks of abuse and which?
Real origin of the request => divergent interest, risk that the request does not come from the person (work sphere, family or sect, for example).
Create arbitrary personal references => convergence and divergence of personalities in a given society..
The race performance => "Olympics Games" syndrome (as figure skating: in the 80s, for getting the gold medal at the Olympics Games, a single difficult figure to achieve with success, now to get it, a number of increasingly sophisticated combinations must be performed). Faster, higher, stronger and more breakages… 🙁
Evocation of coaching / family
A worry: be commercial before being therapists.
Interest not enough centered on the person but on happiness, which is unknown to the coach (and often for the person who consults).
3. A few words in my personal notebook
Thursday, April 25, 2013
psychotherapy and personal development: which difference?
Personal reflexion: the difference that always comes to my mind: suffering, pain, and their expressions.
Qualities : discovery and self-exploration, understanding the environment, changing personal sight.
Defects: not wrong target (development of the person and not of the company: divergence of interests).
4. Some photos of the surroundings of the psycho cafe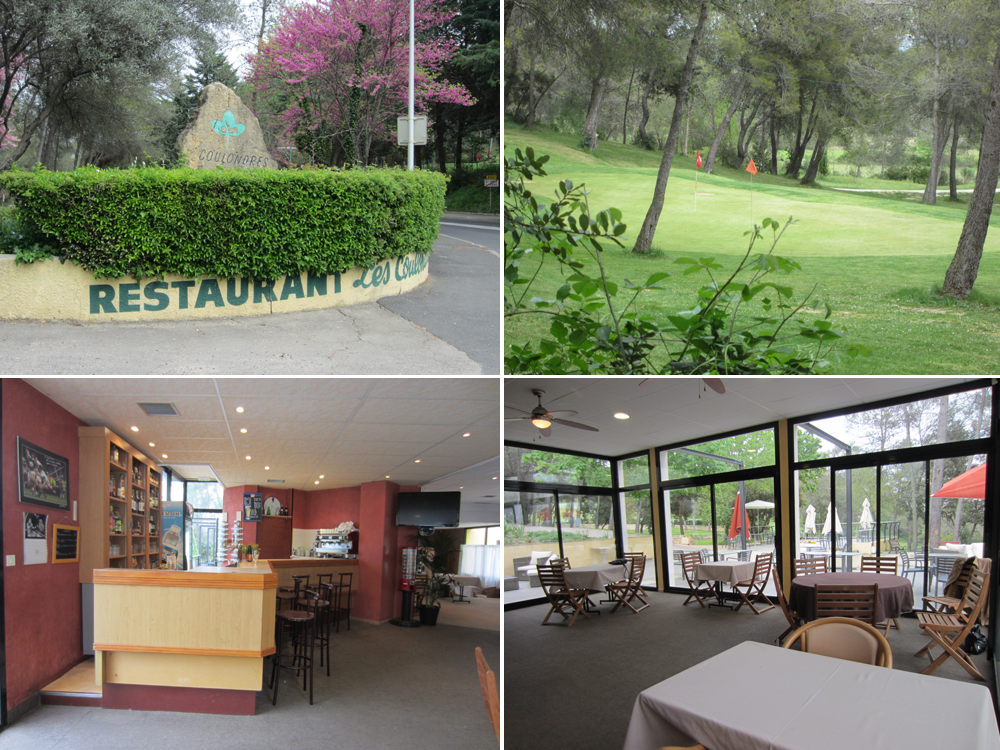 5. The debate and its content
Little introduction
About ten participants attended this café. An information for you: I did not take any notes during the debate in order to live it in a warm and friendly present, drinking a coffee 🙂 So I'll just write a few words about what I have remembered (feelings or ideas): these are not the exact words and the text is not complete – it is not its vocation.
The main difference which found a collective echo is pain. The blur word has been mentioned to indicate that these two notions were close enough, with a lack of clearness in particular for people, especially the most vulnerable one.
When it is blurred, it is that there is a wolf.
Expression quoted by one participant, that is in fact a quotation from Martine Aubry 😉
Françoise Mariotti will propose a symbolic comparison with a tibia fracture and its healing (~ psychotherapy), then its muscular consolidation, extended learning of the walking technics… (~ personal development).
Françoise Mariotti will detail the different people who perform a psychotherapy (psychiatrist, psychologist, psychotherapist, psychoanalyst).
Two titles are officially recognized: psychologist and since May 2012 psychotherapist. For memo: the psychiatrist is a physician and is alone to deliver drugs (it is not obliged to do); it is often also a psychoanalyst. A physician has ever got the title of psychotherapist. The training is academical and long (at least BAC+5 – Master). To obtain the title, an internship must be validated.
There are several kinds of psychotherapies based on different techniques with their benefits and drawbacks: TCC, ACP, psychoanalysis, art-therapy…
For personal development, including coaching: often business and management schools, among others.
Concurrence is often unfair with therapists of the personal development: lack of scientific basis, result too dependent on the personality of the "therapist" ( glibness, persuasiveness) and too light formations (especially practice). Psychologists do not treat free but their work is based on the person's care with extensive studies on technical care to practice.
The expression
Pop-corn therapy.
was rightly mentioned – I think so, particularly to emphasize the vagueness and the merchandising of the coaching, like the promise of happiness to people, often vulnerable victims.
Another heard expression (not sure of the exact words):
You can not build on an all rotten shelf.
I have personally evoked the race for performance as a risk from coaching.
Françoise Mariotti says she is quite pessimistic about the consequences in our society because of these abuses.
6. A little aside
On this topic, my personal opinion:
Psychology, as a profession practiced by a professional, is in my opinion still badly perceived by people in our society. This is a relatively new discipline in our society. She has not enough hindsight about this field. Consult, ask for help when the context of personal life requires it is not widely accepted yet (even if physicians contribute to develop it). So there is already a little fuzziness at this level.
Unrecognized "therapists" who practice and claim to make so-called personal development, and the media which are their spokesmen will not contribute to the fame of therapies; these abuses can not be without consequences in the near future, unfortunately 🙁
7. My feelings in the here and now
To begin, I want to mention the so beautiful setting of the café 😉 It gets comfortable, warms the heart and makes you want to share. Besides, I took some photos with my Canon on my arrival at Saint Gély du Fesc.
The content of the debate was rich but I was not focus on that: I have not focused my attention on the content but rather on the container (setting of the café, listen to voices, listen to the expressed emotions, postures, …). Our animator, Françoise Mariotti, was like a fish in water – and I had no doubt for that 🙂
I found the atmosphere serene, peaceful (I want to mention that because I have attended lectures and cafés where it was not the case). The contributions of participants were opportunely, well in advance and they are enriching the contents of the cafe (this is not always also the case).
I feel that for me it was a good idea to come. I felt comfortable to listen. I can say: I had a finger in the pie? 😉 I had a nice time with sympathy (to understand stricto sensu) at Saint-Gély-du-Fesc.
8. The end of the day
For information, I came back home about 00 h 30. On the way back, I took the time to stop and just breathe the air of the Mediterranean Sea (at Palavas-les-Flots). I could not admire it with the way I wanted: night fell quickly but this is only postponed. I will probably plan (in the summer) a getaway hiking type to the Pic Saint-Loup, in the hinterland of Montpellier.
Sonia Kanclerski